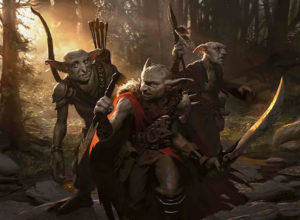 As we near the end of our epic D&D 5th edition Ravenloft campaign (spanning 2 real-time years!) and near the start of a new 5e home brew, I can't help but want to share one simple yet paramount tip when it comes to starting  a new campaign:
Make sure your PCs are the stars.
Sounds simple, right?  Of course, you say, no-brainer.
The real question is how you accomplish this.  One of the best answers starts with the party's (updated and clear!) character sheets.  Breathe life into your campaign by exploring character strengths, weaknesses and quirks.  Start simple with something like proficient languages.
After several sessions or months, whether I play or DM – sometimes I say or hear: boy, I wish I would've had a chance to speak this language, use this skill, cast this spell or use this cool magic item.  With so many cool ideas in your head or on paper as DM, it's easy to forget the volumes of inspiration and adventure staring back at you from your players' character sheets.