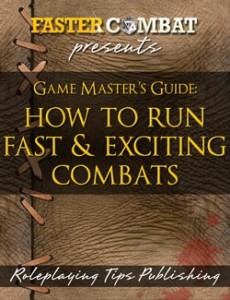 Looking for a great book for your nice – or naughty! – gamers this year?
Give the gift of Faster Combat!
And great news, we've expanded our reach like only a metamagic feat could: find How to Run Fast and Exciting Combats on sale now at epic RPG gaming sites like:
Want to make your GM, DM or PC allies happier, and more importantly - faster - when the action is most furious?  Give them Faster Combat – and watch as each helpful gaming lesson amps up your game!
Happy Holidays!