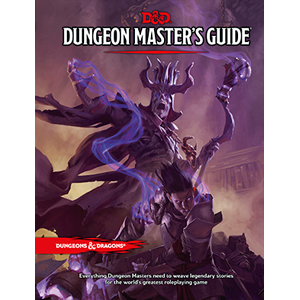 Soon the D&D 5th edition core rules will be complete and ours for the creative taking!  The D&D 5th edition Dungeon Master's Guide will finally slay shelves and be in our hands in less than ten days.
There are a few particular things I can't wait to investigate… or devour!  Here are five things I'll be searching its hallowed pages for immediately:
Critical Hit Alternative Rules. It's no secret I love impactful critical hits in my D&D.  Who wants critical hits that don't… feel critical?  Crits that aren't scary, that disappoint?  The 5e critical hit is flawed in that you can actually end up with less than a normal strike's maximum damage, which I find to be no less than ridiculous.  Surely, there's other options to consider, like a few of those during playtest?  I personally enjoyed the "max your damage and then roll one more die" critical hit from playtest.  But I can do even better!  See my Stop Rolling Your Bonus Crit Dice article for cooler, deadlier crit options for your D&D game.