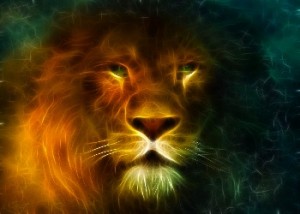 Leap Day!  Is there a more perfect day to celebrate the 1st anniversary of Leonine Roar?
My fellow Forgotten Realms fans also know this is a day of special pacts, and there is no pact I'm prouder of than the one I made in creating my very own D&D blog just over a year ago.
It's been such a blast and opened so many doors – both creatively and professionally.  My opportunities to help and share with other players and GMs have been awesome here, at Faster Combat and beyond.  I'm so very fortunate and grateful!
To all my readers and fans, thank you so much for following Leonine Roar and being just as passionate about the balance of creativity and crunch that makes D&D and all RPGs the unique games they are!
Just like you, I love this game!
Looking to pounce on some of Leonine Roar's most popular articles over the past year?  You'll find a couple of helpful lists right here: