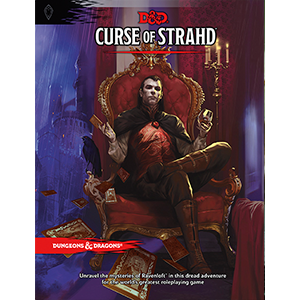 As our current 5e campaign in Ravenloft (as a player, yay!) nears a close, I can't help but highly recommend every D&D player, new or vet, play in this setting.  Yes, again!
My brother's done brilliant work running us through 20 levels of Ravenloft D&D horror goodness.  It's a classic world and classic RPG genre.
Whether it's a quick, nostalgic return to the Castle Ravenloft module or leaping into the Curse of Strahd D&D 5e superadventure, or a homebrew campaign in the setting drawing on the metric ton of awesome Ravenloft material throughout D&D's editions – or all three, like my brother's doing! – you'll love to dread and fear your time Ravenloft.
P.S. Is it Storm King's Thunder time yet??  I can't wait to DM this!!