June 30th, 2014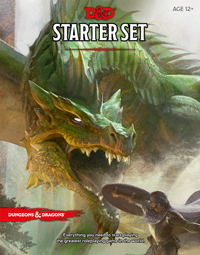 We're only two short weeks away from the D&D Starter Set release on July 15th!
And you know what that means: the core books will soon be ours, starting with the 5th edition D&D Player's Handbook on August 19th!
Until then, in case you've missed out on some of the playtest packets or haven't seen the Starter Set Previews yet, click and enjoy:
What else comes with the Starter Set?  Read about the adventure, characters, dice and more here.
And now back to my wickedly fun Murder in Baldur's Gate D&D Next campaign!  See you and our new D&D game in July!
P.S. Not sure which D&D 5e products you should start with or grab?  This might help.