Finally!  My playgroup is jumping into our first Eberron campaign!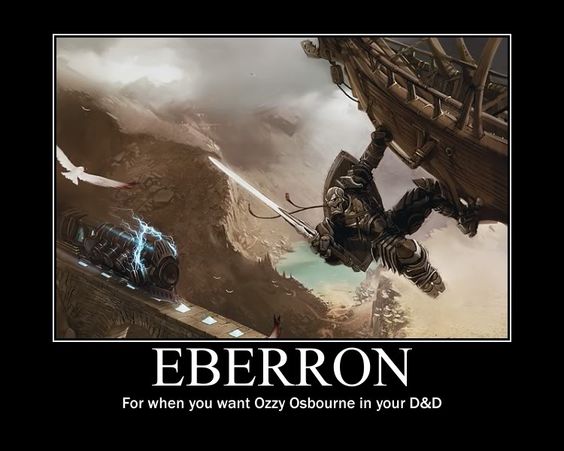 My brother's recent Ravenloft campaign was a blast, and lasted quite a while.  I'm not sure how our first Eberron campaign experience will go, but I'm excited to be back DMing again after a refreshing break as a player.
I've had a few of the Eberron core books from 3e and 4e a while now.  And finally, this past week I've been doing a lot of reading and researching and enjoying the fresh feel and content of a new world.  The creating juices are already off the hook and ideas have been flying!
It's also exciting to take a break from the dominant dark fantasy themes and/or classic fantasy of recent campaigns (Dragon Age, Forgotten Realms and Ravenloft) and even fantasy CRPG gaming (like Neverwinter) and do something slightly – but not too crazy – different in Eberron. Read the rest of this entry »