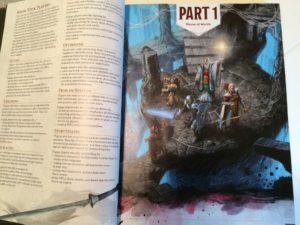 Did you know battle grids, battle maps, tiles and minis are optional in D&D 5th edition?
That's right, D&D has no assumed battle grid.  For lots of players transitioning from 4e to 5e, it may come as a surprise.  It has to some of my players who "got use to" the minis and maps that 4e essentially required due to 4e's over-the-top combat complexity, duration and focus.
D&D's balance of combat and storytelling is finally back in 5th edition, so you don't need maps and minis anymore.  In my group, with this year's brand new Eberron campaign, I committed to using a mix of grid maps, tiles, minis, graph paper, basic sketches and pure narrative combat in an attempt to move away from the battle grid.