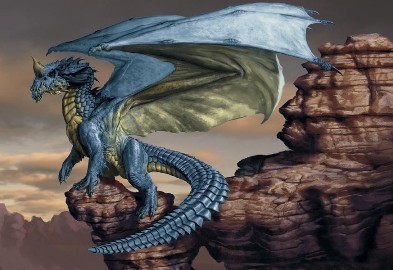 Remember how in 3.x and 2e or even Basic D&D, after a few years or sometimes much less, winging it as a DM became pretty easy? 
Or how, as a player, you knew the combat rules forwards and backwards?  Even some of the more complicated spells and magic items you knew by heart.
Whether you have or haven't played or DM'ed other editions, let me tell you the why of it, and how it compares to 4e.
My Mechanics Are Jerks
First, mechanics were simpler in previous editions.  Or maybe they were easier to manage?  Meaning, not just simpler, but there were less mechanics to track, study or prepare for beforehand.  So, in essence, what we have here is a much steeper learning curve with 4e when it comes to rules knowledge and mastery, whether you're  a player or DM. 
I mean, look at the original D&D 4e PHB combat chapter.  It's thick and reads like a car instructional manual.  Very mechanical.  That's a lot of heavy information and math to assimilate and blend with the creative side of your brain.  It's undoubtedly going to take you more time to understand, never mind master.
Time Heals All Rules
Yet it's been three years now, and much like MM3 and Monster Vault started turning the corner on balancing in more story in 4e, I feel as though we're starting to turn that corner on rules mastery and winging it in D&D 4e too. 
Now, a few of you have been winging it a lot already in 4e, for a while, right?  Well, I don't know how you did it without missing a whole bunch of crunch in the car manual!  Still, however you did it, know that more of us are catching up.  Why?  We've run and played more campaigns, more characters, more combats.  We've learned what works (teamplay and synergistic powers) and what doesn't (skill challenge over-mechanization). 
We've basically experienced the both the light and dark side of 4e in these three years, and as such, it's easier to move forward to with all that knowledge and experience and play and DM more organically and naturally, like we've always done in prior editions of Dungeons & Dragons.
My Monstrous Hurdles
For me, I've struggled but finally feel like I've turned the corner when it comes to improvising or winging encounter creation.  With 4e encounters essentially designed as complex and (unfortunately far too) long tactical set-pieces in the game, it's high risk to just throw something together and expect anything resembling smooth or challenging combat every time. 
Still, combining my knowledge and experience of player tastes, character strengths and weaknesses, and most importantly, the ability to identify and shape D&D 4e's literally hundreds if not thousands of combat options, tactics, and features has allowed me to feel like, yes, I can take my game to the next level and actually wing a whole D&D 4e session – and one that doesn't suck! 
And Yours?
Which rules or parts of the D&D 4e game are hardest for you to master or wing as either a player or DM?  Which are the easiest?